Newsletter: Epic Elves Story Bundle and Preorder Putting the Chic in Psychic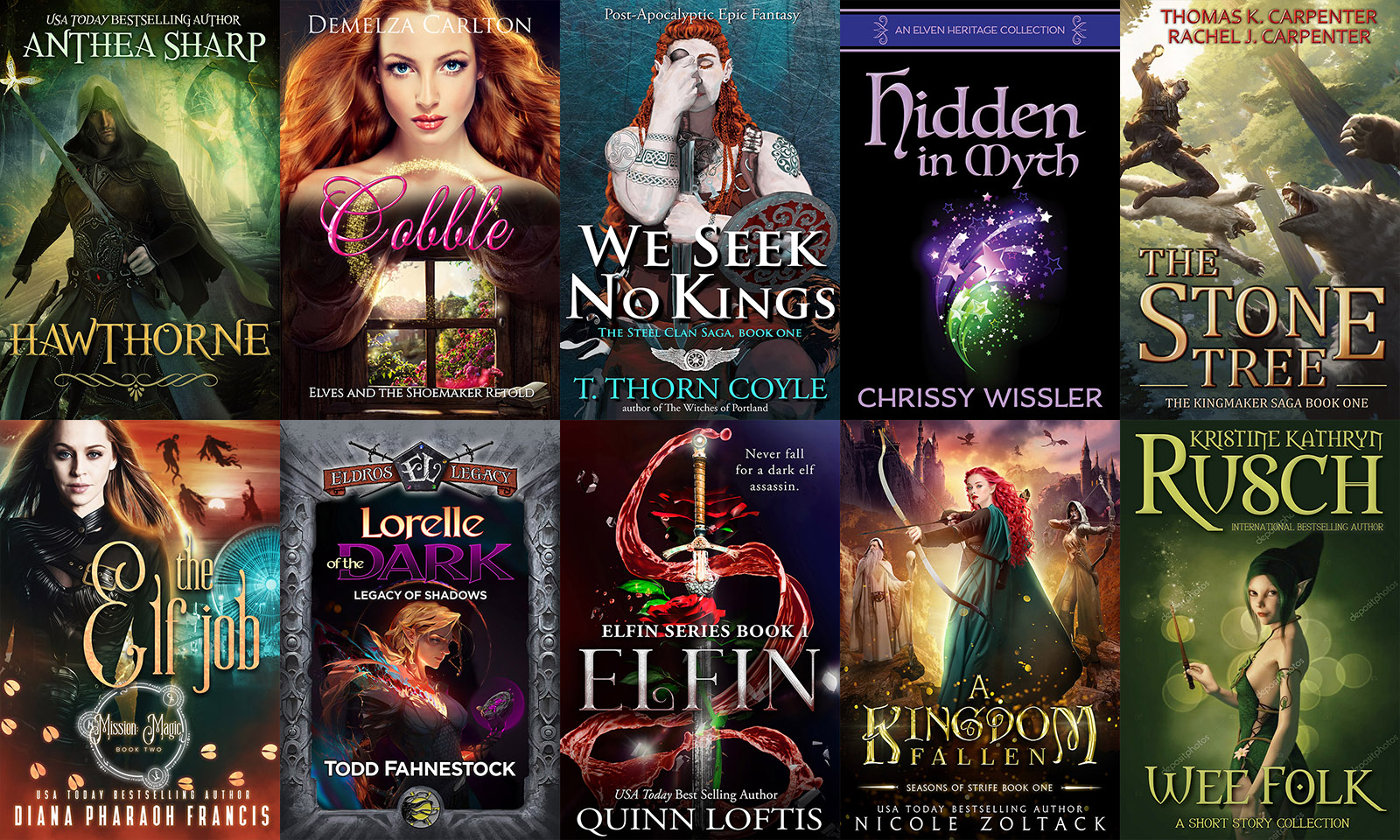 My novel, The Elf Job, is in this bundle, and as you can see, there are nine other FABULOUS books you can get. This is a limited time offer, so check it out soon and spread the word! Tell all your reader friends and post about it. 
Step into ten worlds of magic and legend, where the elves you thought you knew are wonderfully reimagined by top authors in the fantasy field.

Elves have been a staple of fantasy since the first fairytales were told, and through the years authors have imagined and re-imagined these magical beings. This collection is no exception. StoryBundle is thrilled to offer these ten stunning and creative takes on elves, serving up the unexpected (Mafia elves! Western elves!) along with classic fairytale retellings and sweeping fantasy worlds, all the while ringing the familiar tropes of pointy ears and perilous magic.

The titles in this bundle range from secondary worlds filled with enchantment and danger to the gritty streets of urban cities. Mighty warrior-mage elf princes stride the hushed halls of their glittering palaces, witchy heroines make unfortunate bargains with treacherous modern elves, and half-elf teens try to hide in plain sight in dusty backwoods towns.

Whether you're looking for classic, morally ambiguous Dark Elves, holiday sprites who create mischievous havoc, or reckless teens wishing they could reject their powers and pointed ears, every tale here will make you nod in recognition. Like a kaleidoscope, as you turn the virtual pages through these books, the shifting stories will reveal different facets of the elves. But one thing is certain – wee or mighty, hero or villain – they are all epic.

LATEST NEWS
In other BIG NEWS, Putting the Chic in Psychic is now up for preorder on almost all your favorite sites (BN is still pending for reasons unknown). There will be a print version available.
This is the second book in the Everyday Disasters series and follows Putting the Fun in Funeral. It was previously published in Dirty Deeds II, so if you bought it then, it's the same. If you want a stand-alone copy, or if you want a print copy, you can preorder the ebook and it and the print book will release August 15, 2023.
Putting the Ice in Nice will release in December. I'll let you know when preorders go up on it.